Marlene Bakker
is a rare appearance in the Dutch music scene. She's a one of a kind singer/songwriter and is blessed with a stunning deep voice. Her music has an entirely unique place within the music industry because she writes and sings in a dialect called Gronings. This dialect is spoken in the province of Groningen and is part of the Dutch Low Saxon language that covers the northeastern part of the Netherlands and northwest Germany.
In 2018 Marlene officially released her highly praised debut album RAIF. Her album received a five star review in Dagblad van het Noorden and Leeuwarder Courant. Heaven Pop magazine and the MusicMaker are also very enthusiastic about RAIF and have given the album four stars. "So far it's the best album of the year", Frits Spits said on national Dutch radiostation NPO Radio1.
Marlene received the prestigious Streektaalprijs (Regional Language Award) for her album. Her single 'Waarkhanden' was awarded with the Bosklopper Bokaal which is a price for best song in Low Saxon Dialect. Waarkhanden is written together with Bernard Gepken who also produced the album. The song is about going back to your hometown and roots after having been away for a long time. The feeling of being homesick together with the fear of going back are mixed in this song, in which you can conclude that blood is thicker than water.
Never before was the Groninger dialect connected to cinematic arrangements that sound so contemporary, in which the songs of a singer-songwriter are carefully draped in dreamy and broad sounds. Raif is a unique listening experience, a serene and melancholic spell which is lovingly crafted and captured into an indiepop sound. Somehow it's just incredibly romantic.
On the 8th of September Marlene's highly anticipated new album Oaventuren will be released on RAIF Records.
"This is unbelievably beautiful..!" (Daniël Lohues)
"Check this out! The way she sings Gronings is beautiful!" (Nynke Laverman)
"Raif is a masterful debut that gives an impuls to dialect with contemporary pop and can reach far beyond our borders. (***** review Dagblad van het Noorden / Leeuwarder Courant)
"This debut by Marlene Bakker is extraordinary. Generously produced, with a star role for Bernard Gepken as a guitarist and co-composer, Bakker turns out to be a pop / rock singer-songwriter to keep an eye on." (**** star review Heaven Pop Magazine)
"She proves to be an excellent songwriter, whether or not together with Bernard Gepken. A fresh debut that sounds very different from the rest in her genre. It should be highly valued nationwide." (Platomania)
"With this debut album the singer/songwriter meets all the expectations. Bakker belongs to the best of the best in her genre" (**** review MusikMakerNL)
"Her warm and soulful voice conveys the poetic dialect lyrics in a very convincing way. Her storytelling is paramount. This combined with the Groninger dialect is a match made in heaven." (3voor12Groningen)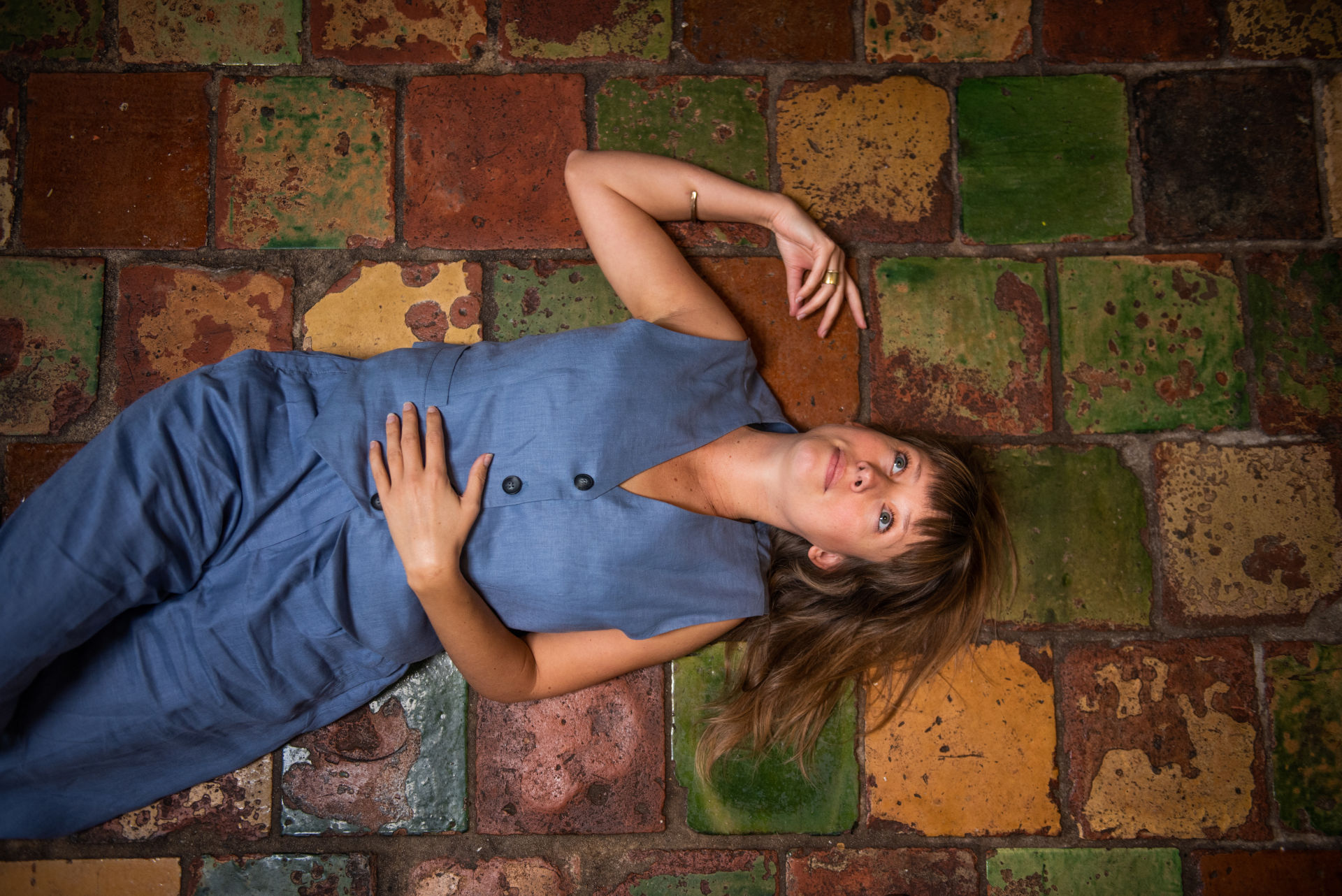 live
Fri 8 Sep
2023
PLATO Instore optreden
Optreden Marlene Bakker & Bernard Gepken & Reyer Zwart
17:00
Groningen
Sat 9 Sep
2023
Evelyn Novacek instore optreden
Optreden Marlene Bakker & Bernard Gepken
11:30
Hoogezand
Sat 9 Sep
2023
Warenhuis Vanderveen instore optreden
Optreden Marlene Bakker & Bernard Gepken
14:30
Assen
Sun 10 Sep
2023
Open Monumentendag
Optreden Marlene Bakker & Bernard Gepken
16:00
Woltersum
Sun 10 Sep
2023
Club Bavarois
Optreden Marlene Bakker & Bernard Gepken
Café De Minnaar
Groningen
Sun 17 Sep
2023
Voel het Veen Festival
Optreden Marlene Bakker & Bernard Gepken
d'Rentmeester
Valthermond
Sat 23 Sep
2023
CONCERTO instore optreden
Optreden Marlene Bakker & Bernard Gepken
17:00
Amsterdam
Sun 24 Sep
2023
Album Release Show OAVENTUREN
Optreden in trio bezetting
14:00 UITVERKOCHT!

Op Maarhuizen, Maarhuizen, Winsum

Op Maarhuizen, Maarhuizen, Winsum
Sat 30 Sep
2023
De Vegafabriek
Optreden Marlene Bakker in trio bezetting

Kolderveen
Thu 5 Oct
2023
Theatertournee 'Oaventuren' Marlene Bakker
Het Kielzog
Premièrevoorstelling
Hoogezand
Fri 6 Oct
2023
Theatertournee 'Oaventuren' Marlene Bakker
De Nieuwe Kolk

Assen
Sat 21 Oct
2023
Theatertournee 'Oaventuren' Marlene Bakker
De Molenberg

Delfzijl
Sun 22 Oct
2023
Grunneger Dainst
Optreden Marlene Bakker & Reyer Zwart
Oude Lutherse Kerk in Amsterdam
Amsterdam
Thu 26 Oct
2023
Theatertournee 'Oaventuren' Marlene Bakker
Geert Teis

Stadskanaal
Sun 29 Oct
2023
Theatertournee 'Oaventuren' Marlene Bakker
Theater De Koornbeurs

Franeker
Thu 7 Dec
2023
Theatertournee 'Oaventuren' Marlene Bakker
Theater De Winsinghhof

Roden
Sat 9 Dec
2023
Theatertournee 'Oaventuren' Marlene Bakker
De Klinker

Winschoten
Fri 22 Dec
2023
Theatertournee 'Oaventuren' Marlene Bakker
Stadsschouwburg

Groningen
newsletter
Subscribe to the newsletter and stay updated about the new album and upcoming gigs
Please fill in your email address:
newsletter
Subscribe to the newsletter and stay updated about the new album and upcoming gigs
Please fill in your email address: